Tristate Group Security is a niche, High Risk Security and Executive Protection business that provides highly trained and experienced Security Personnel, all with verifiable backgrounds and extensive knowledge in their fields of operation, to at risk and high net worth individuals.
Our Security and Executive Protection Operators are former Tactical Police or Military Operators with a wealth of experience providing protection to VIP's, Diplomats, Executives and Celebrities. Our Operators have performed Security duties in Australian, New Zealand, Iraq, Afghanistan, Africa, Guinea, Indonesia, Solomon Islands and Papua New Guinea.
We integrate our Risk Management strategies into our Executive Protection tasks ensuring all our planning is extensive and provides for the safest environment for our Clients to go about their daily duties with a minimum of risk.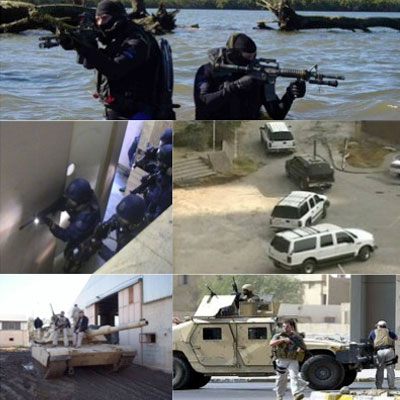 Security Operations
Tristate Group Security provides Highly Experience and qualified Security Operators for high risk security operations.  Our operators are ex Tactical Police or Military Personnel with extensive experience working in locations including Iraq, Afghanistan, Africa, Indonesia, Solomon Islands, Papua New Guinea and Guinea.
Our Operators can perform Executive/VIP Protection, Marksman/Observer Tasks in support of Security Operations, Water Operations, Security Driving, Expedition Security, Facility/Installation Security and Mobile/Convoy Security.
Our Operators have verifiable work and training histories and continually operate throughout the world, maintaining a current, operational knowledge of their designated tasks.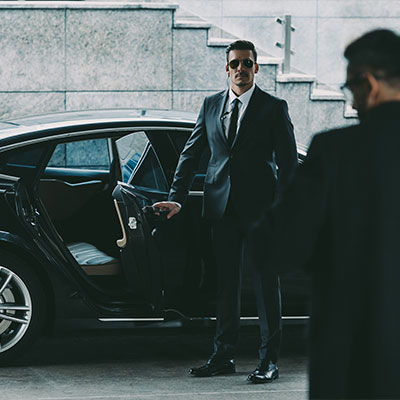 Executive Protection
Our Executive Protection Services are one of the most highly professional and sought after services in Australia. We only utilise former members of Police or Military Tactical and Protection Units to ensure the service provided is conducted in a professional and organised manner. Our Operators are all certified to National and International bodyguarding standards with extensive, verifiable working backgrounds.
We can provide our services anywhere within Australia or around the world and with our network of trusted professionals we can also provide Security Drivers that have undergone Executive Protection and Advanced Driver Training.
With our ability to operate on a fully national and international basis, our service removes the need for our Clients to hire or engage with multiple agencies when organising their security arrangements.
Our Operators are highly conversant with the need to ensure the Client is comfortable in their environment and are able to blend into any situation, working as either a low or high profile team.
All of our Operators are Australian and have local knowledge to go along with their operational experience and skills. As there is restricted provision for International Security Teams to operate within the borders of Australia, we can provide both the advisory and physical protection for oversees travellers.
Tristate Group Security Executive Protection Operators continually deploy to hostile locations and maintain current operational capabilities, learning and utilising the latest techniques, technologies and intelligence to ensure the Client receives the most secure environment to operate in and to go about their day in a minimum risk environment.

Security Training
We offer a wide range of training solutions  including courses in Security, Close Protection, Operational Leadership, Driver Training, Firearms and Tactical First Aid through our partner organisation – Agoge Training Institute.
Agoge Training Institute is a High-End training company that provides niche capability training to Law Enforcement, Military, Security and Executive Firms.